On a scorching Saturday afternoon, I take a local train from Matsuyama station and go 5 minutes south to Ichitsubo. A short walk past the baseball stadium later I'm at the impressive Ehime Prefecture Budokan and its wooden lattice exterior, the venue for the Wonderland 2019.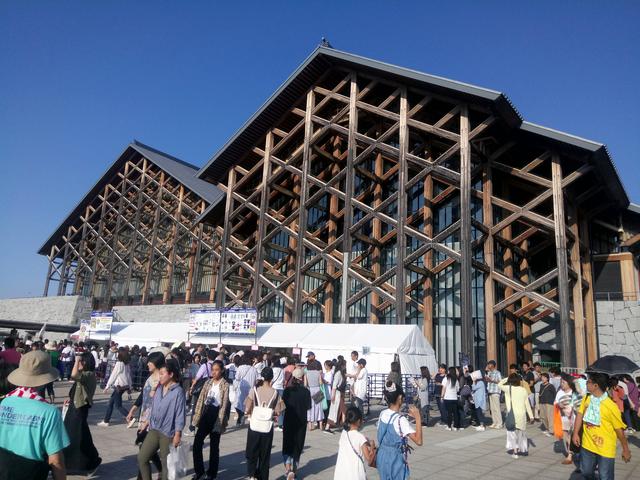 Naturally the first port of call was the queue for merchandise stall.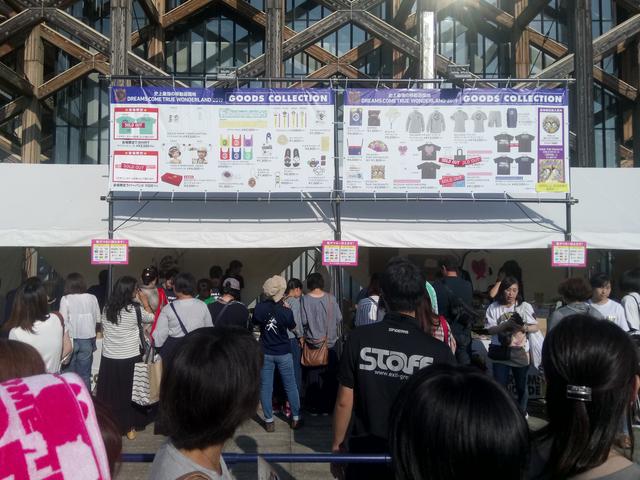 I was in for disappointment before I had even reached the front of the queue. Like any Wonderland tour, there's a whole range of commemorative tour t-shirts on sale, but there's always one unique to each concert venue and it was already sold out. Had to settle for one of the other ones instead.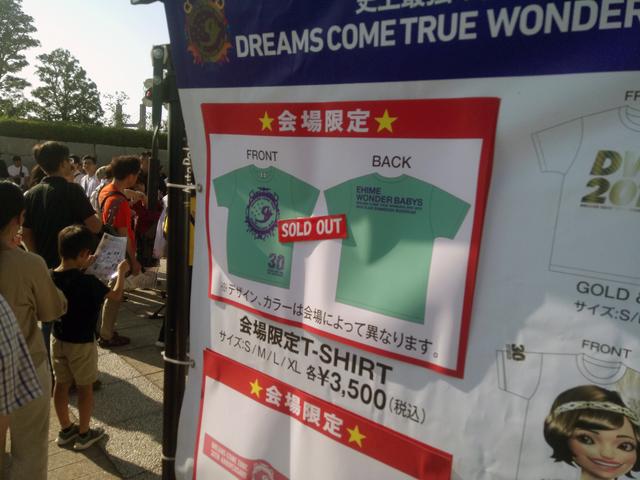 Nest to the merchandise tent is the CD store, where there is also a banner in which you can write a message for Dreams Come True.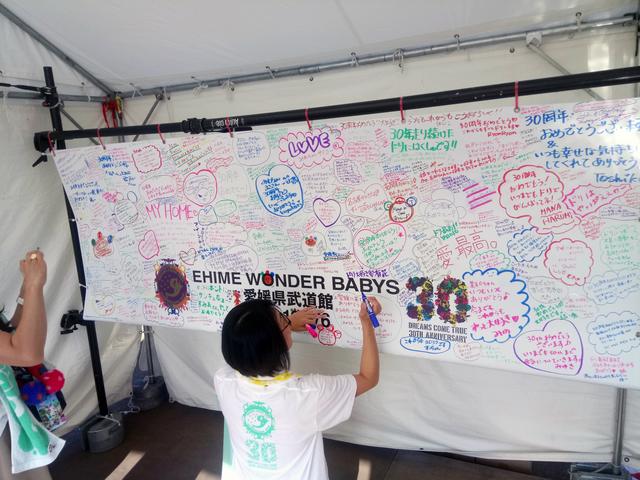 Elsewhere around the venue, there were plenty of people queueing up for a snap with Dorikuma and Warukuma.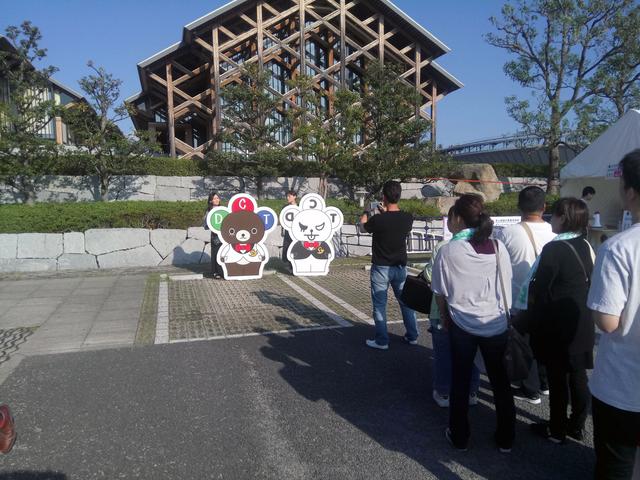 There was also a DCT Garden Shopping Mall, selling more upmarket souvenirs like kitchenware and jewellery.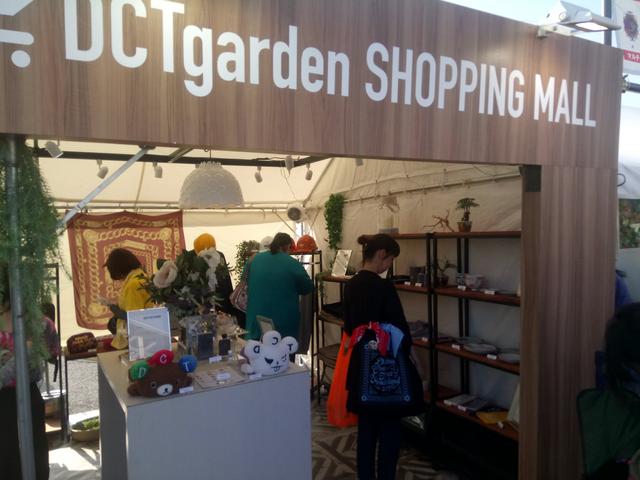 On entering the Ehime Prefecture Budokan, my ticket is scanned, which in turn leads to a second ticket being printed with your allocated seat on it. I have no idea where I'm supposed to go, but through the international language of pointing and miming I'm eventually shown my seat on the upper floor. Various announcements are made prior to the start of the concert. As my Japanese language skills are next to non-existent, I have little comprehension of what is being said. But you are made aware in no uncertain terms that use of cameras of any description during the concert is strictly forbidden.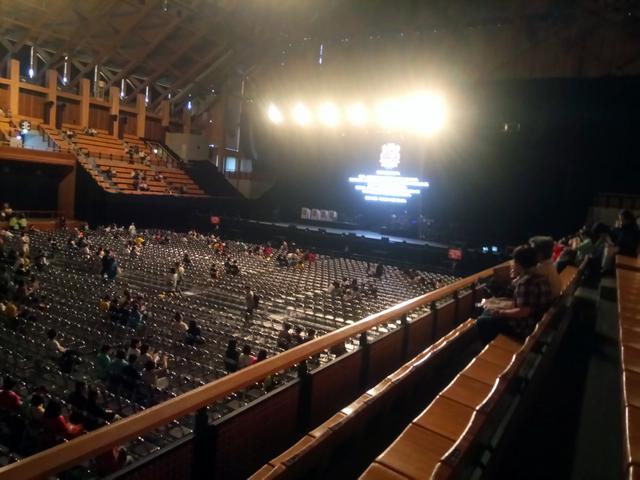 A little after 5pm, the lights go down, a roar from the crowd goes up. The Theme from Wonderland booms out, only this time, it's actually being play live by the backing band on stage. As it climaxes, Miwa and Masa emerge from the centre of the stage to another huge roar from the audience. Everyone is on their feet, Miwa makes the traditional Wonderland declaration, and we are off.
The next three hours zip by in a blur, but I can remember a few notables; firstly it's a surprisingly sparse Wonderland show. A very straightforward concert, with none of the highwire flying or cycling around the arena stunts of Wonderlands gone by. It may be down to the fact that, at a capacity of 6,500, the Ehime Prefecture Budokan might possibly be Wonderland 2019's smallest venue and there isn't the room of the mega arenas of Osaka, Sapporo etc. It might equally be down to Miwa and Masa's advancing years.
That said, there's no disputing they are putting everything into their performance. Miwa in particular was in mighty fine voice (compared to the raspiness of the final night of Wonderland 2015 in Sapporo) and not backing away from the high notes, particularly on Suki (piano-only arrangement, just like the single) and Asa Ga Mata Kuru.
Video interludes included highlights from previous Wonderlands, and a rundown of excerpts from DCT's entire album back catalogue (though And I Love You is curiously passed over)
The Way I Dream live is an EPIC ballad.
Wonderland 2019's audience participation portion involved choreography in the form of shadow puppetry-type hand shapes that befuddled me and many other audience members. Even though Masa and one of the dancers went through it twice, most struggled to get the hang of it. Not that it mattered; it was done in accompaniment to Ureshii! Tanoshii! Daisuki! so everyone simply waved their hands in the air and sang along.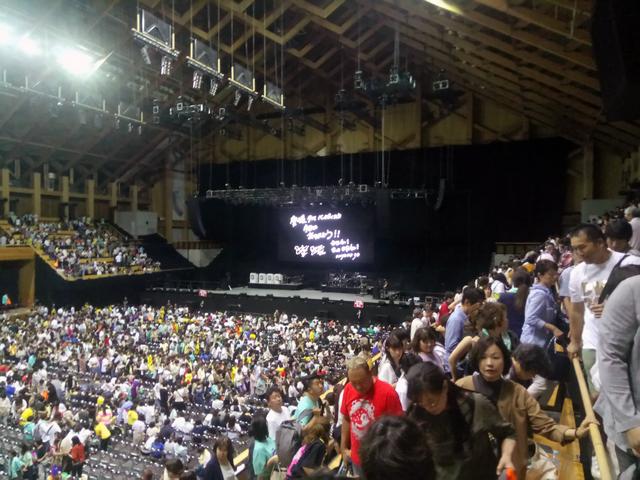 It was all over a little after 8pm, and we all filed out into the dark Matsuyama night. The merchandise tent was still doing brisk business. And everyone was pausing to get a shot of the concert setlist, which was helpfully posted up outside.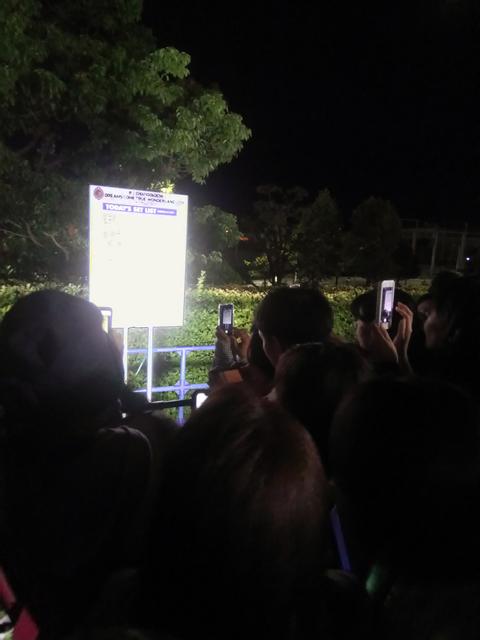 So there you have it. I hadn't planned on going to Japan for Wonderland 2019, but I was for the Rugby World Cup and this gig just happened to fall conveniently between the matches I was attending. It was as if fate had decreed I should go! And I'm glad I did. This was the sixth time I have seen Dreams Come True live in concert. Would I go again? Well, I've now seen them in Hokkaido, Honshu, Shikoku and Kyushu, so I was thinking maybe if the next time they play in Okinawa…